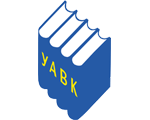 01601, Kyiv,
Triohsvyztytelska street 4, room 526
Tel: (044) 279-4575,
Tel/fax: (044) 278-6444
email: upa@aranei.com
web: http://www.uabooks.info/

Ukrainian Publishers and Booksellers Association is an All-Ukrainian charity organization, based on principles of law, humanism, common interests and equal rights of its members, voluntarism, self-government and publicity, for providing charitable activities for development of book publishing and distribution businesses and for distribution of periodical editions in Ukraine.
Main spheres of activity of the Association are:
Supporting practical accomplishment of national, regional, local and international programs aimed at improvement of social and economical state of book publishing in Ukraine.
Improving the financial state of workers of book publishing and distribution spheres.
Supporting realization of scientific and educational development programs for book publishing and distribution businesses.
Supporting realization of programs of national cultural development.
Supporting talented creative youth.
Assistance in protection and maintenance of cultural legacy, historical and cultural environment, historical and cultural sights.
Providing help in development of informational support and exchange between Members of the Association.